Asheville Beer Store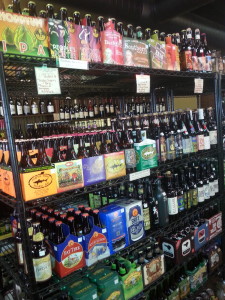 Where to Buy Beer in Asheville
We might be called the Weinhaus, but we love hops as much as we do grapes! We are one of Asheville locals best kept secrets for finding a wide selection of beers including local and craft brews. Long before Asheville became Beer City USA or breweries popped up on every corner, our staff was passionately searching for unique brews from all over to support the beer industry and bring new selections to the community. Try one of Asheville's many local breweries at our Cork & Keg Bar and then grab a six pack to take home with you! We also offer a number of individual bottles for purchase or you can build your own six pack as well as renting kegs!
---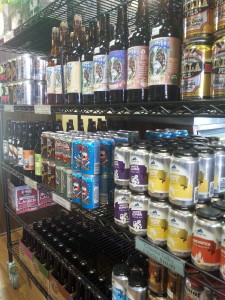 Local Asheville Breweries
Asheville, NC is known as the East Coast Beer City USA, and we have more breweries per capita than any other city in America. Currently there are over 25 Breweries & Cideries in Western North Carolina (and still growing)! The Weinhaus carries brews from all local breweries that bottle. To see a full list of Asheville breweries and see upcoming events, check out the Asheville Ale Trail website!
To find out more about our beer selection stop by the store or give us a call- 828.254.6453!