About the Weinhaus
Founded over 45 years ago by Dave Mallett, the Weinhaus is Asheville's oldest beer and wine store! A family run business now owned by Dave's son Hunt, we offer the best selection of wine, beer, kegs, tasting events and dinners, a wine bar and taproom with live music and a team of knowledgeable and friendly staff members who are here to help you with you're every wine and beer need!
---
Meet our Team
Hunt Mallett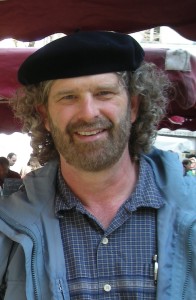 Hunt's love of wine is like an apple not falling far from the tree (or should it be a grape from the vine?) His father, Dave Mallett founded the Weinhaus in 1977 and his uncle Peter Mallett owned a beer distributorship, so Hunt's introduction to wine and beer came around the dinner table before he was even allowed to drink! Hunt purchased the Weinhaus on Dave's retirement in 2004. Now he and his son, John Mallett, carry on the tradition of bringing value and world class wine and beer, along with thoughtful attention to customer service, to the many customers located not only in Western NC, but throughout the country. Hunt is a native of Western North Carolina. Growing up in Asheville and Henderson County, he has seen the area change to become the thriving, vibrant community it is today. Hunt blends his passions for Asheville, fine food & drink, traditional music & dance, international travel, and a genuine love of people from behind the counter at the Weinhaus. What better place to introduce both visitors and friends to his native city and to share his ever-growing knowledge of the world of wine and beer!
John Mallett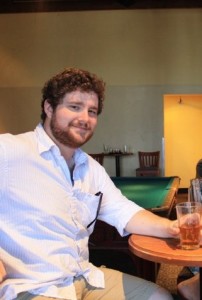 John is the third generation of the Mallett family at the Weinhaus and has been here off and on since he was 16. Born and raised in Asheville, John has embraced the city's beer culture and endeavored to become our beer specialist. In 2008 he and six friends filmed the documentary Beer Y'all, exploring North Carolina's growing micro-brewing industry. Today John is typically found in the Weinhaus during our extended night and weekend hours.